Tuesday, October 9, 2018 / by Diana Olivas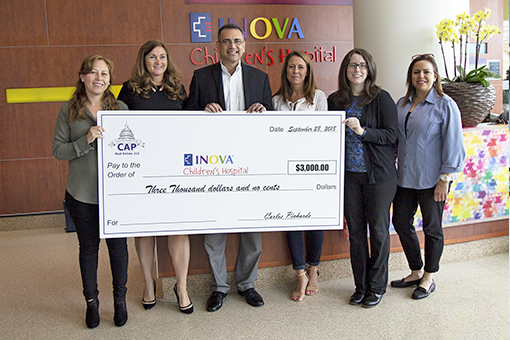 On Friday, Sept 28 the Carlos Pichardo Team at CAP Real Estate toured the facilities of the Fairfax Children Hospital run by Inova's.
It was an amazing experience seeing first hand what is being done for the kids at this hospital. We then provided our check to help with their mission, see our picture below, thanks to our past clients business since we give part of our earnings to this charity.
For every house we sell this year, we are donating a portion of our income to help kids at this hospital.
We are on a mission to raise $5,000. Your referrals help the kids.
It's easy to refer your friends, neighbors, associates or family members considering making a move. Simply go to
capreferrals.com
or you can call me direct at
571-748-7360
Not only will they benefit from our award-winning service, but the kids at the Fairfax Children's Hospital will benefit as well.