Tuesday, April 27, 2021 / by Diana Olivas
Mind Your Mom!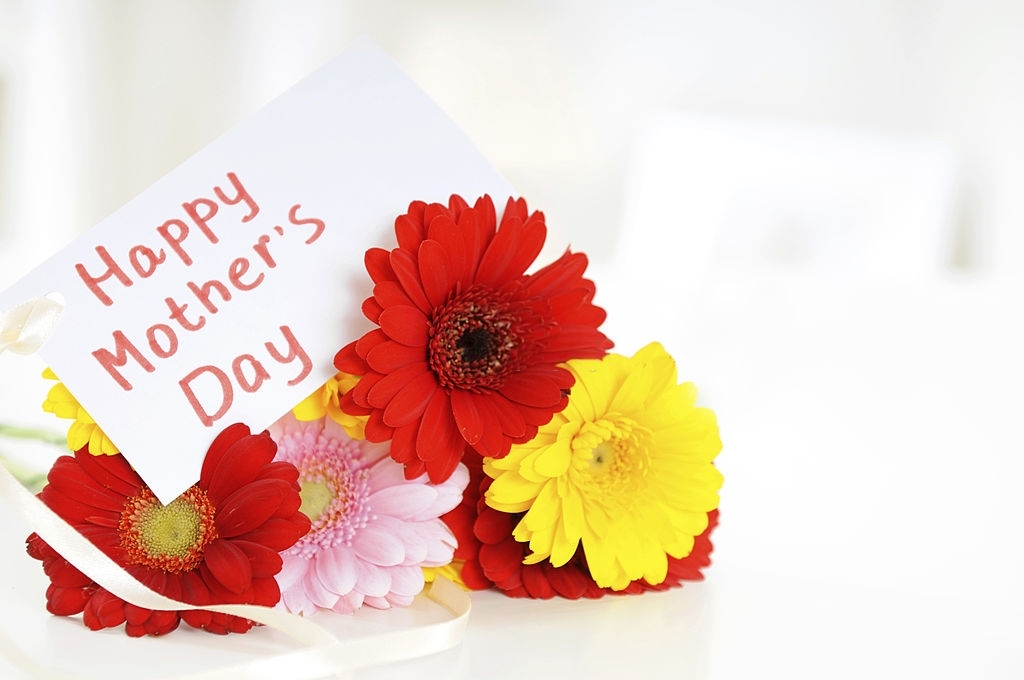 Just about every May I sit down to write Homeward Bound; I write about Mother's Day. And why not… it is a very special day for very special people.

My Mom used to tell me, seemingly repeatedly, to do this and do that, not to do this and not to do that. ALL, I recall, very valuable advice. Looking back on it all these many years later, I can say she was a very wise woman. I miss her a lot.

Time reveals, in fact, just about every caring Mother is a Wise Woman. I can see why we carve out a special day each year to acknowledge Moms. So here is a shout out to all Mom's – Happy Mother's Day!!

Regardless, we can celebrate this Mother's Day knowing Moms both here and no longer here are special in more ways than we can count.

Especially the Moms who are sitting right now by their Child's hospital bed not too far from where I type this... one of my lovely daughters has been in this position several times over the last year, God bless her and my granddaughter.

You may recall my team and I are on a mission to raise $5,000 for Fairfax Children's Hospital. We do this by donating to them a portion of our income from homes we sell. As you know Fairfax Children's Hospital does great work in helping kids fight through and survive nasty life-threatening diseases like cancer, Non-Hodgkin's lymphoma, and others.

Right now, there are kids who are trying to beat the Cancer Monster and other debilitating diseases at Fairfax Children's Hospital. The Mom's with kids fighting for their life are most likely NOT thinking about their special day this month. They are simply just being "Mom" doing what a real loving Mom does. God bless them for it.

YOUR REFERRALS HELP THE KIDS…

You may know someone considering buying or selling a home. If so, please refer them to our team. Not only will they benefit from our award-winning service, a very worthy cause will benefit as well.

Just give me a call at 571-748-7360 or pass on my number. Thank you for giving some though.
A core value at our company is "the size of the hole you give through is directly proportionate to the size of the hole you receive through."

As part of our team, we proudly give back to those in our community who need help the most.

My Mom told me to give all I could, no matter what I was doing. Thanks Mom for that bit of advice! Many years later, I get to repeat it here and do all I can to help you, your referrals and try and help Fairfax Children's Hospital do good work, extending young people's lives.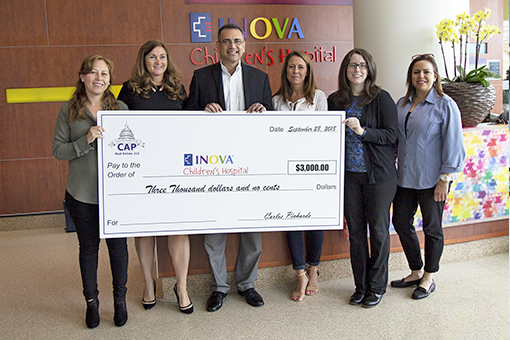 I've added the photo again of myself along with of the great agents at our company proudly holding up a check for over $3,000, payable to Fairfax Children's Hospital. Our Goal for this year is $5,000. With the help of our clients, I'm confident we'll make our big goal.

So, YOUR REFERRALS REALLY DO HELP THE KIDS…

If you or anyone you know is considering selling, give me a call or pass on my number. Thank you in advance for your referrals! My number is 571-748-7360.
I want to make it easy to refer your friends, neighbors, associates or family members considering making a move, so here are your options:
1. You can call me direct at 571-748-7360 or pass on my number.
2. You can go to www.capreferrals.com and enter their contact info online or forward the link to who you know considering a move.
Thank you in advance for the referrals.
Carlos Pichardo.
571-748-7360.
Your Home Sold Guaranteed!