Monday, January 7, 2019 / by Diana Olivas
And The New Year's Resolution is…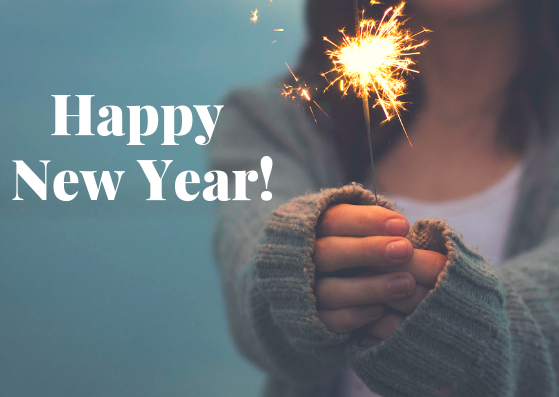 Round about this time of year most begin to make resolutions. I think the idea is to resolve to be better, do better or accomplish something grander in the NEW year. However, for whatever reason most fall short of keeping a resolution let alone achieving them! I for one have been guilty of it. How about you?

There's a great book that helped me and my team dramatically improve our follow through on achieving important goals and I want to share it with you – as sort of a Happy New Year After Christmas Gift..

Before I share the book details, here is my TWO-PART resolution to you and anyone you know considering selling the place they call home!

Part one: The Guarantee! I will guarantee, in writing, the sell of your home for 100% of Asking Price or I'll Pay the Difference.*

Part two: The Give Back!

Just like last year, we are on a mission to raise $5,000 for Fairfax Children's Hospital. We do this by donating to them a portion of our income from homes we sell. As you know Fairfax Children's Hospital does awesome work in helping kids fight through and survive nasty life threatening diseases like cancer, Non-Hodgkin's lymphoma, leukemia and others. They also lead the way in early diagnosis of Autism and rapid recovery from spinal cord injuries.

Most don't know though that Children's is a non-profit, so they depend on sponsorships and donations to provide their world class care and keep costs for families of these beautiful kids to a minimum. So when you or anyone you know does business with is, not only do we deliver on our award-winning service, you can rest assured a very worthy cause benefits as well.

Who do you know considering buying or selling a home you could refer to my real estate sales team?

Not only will they benefit from our award-winning service, you can rest assured we are also donating to a very worthy cause.

The Carlos Pichardo Team at CAP Real Estate toured the facilities of the Fairfax Children Hospital run by Inova's.

It was an amazing experience seeing first hand what is being done for the kids at this hospital.

We then provided our check to help with their mission, see our picture below, thanks to our past clients' business since we give part of our earnings to this charity.

For every house we sell this year, we are donating a portion of our income to help kids at this hospital. So, YOUR REFERRALS HELP THE KIDS!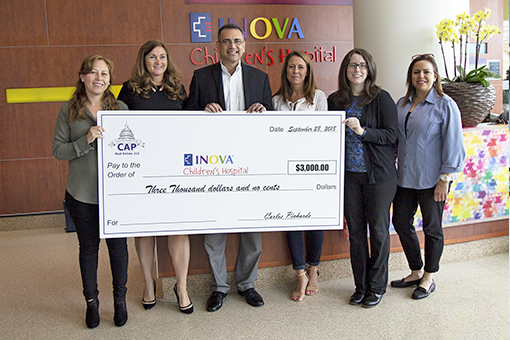 I want to make it easy to refer your friends, neighbors, associates or family members considering making a move, so here are your options:

1. You can call me direct at 571-748-7360 or pass on my number.
2.
You can go to capreferrals.com and enter their contact info online or forward the link to who you know considering a move.


The book I mentioned is The Success Principles (How to get from where you are to where you want to be) by Jack Canfield This book should be permanently on your reading list. A couple of chapters I recommend you read included:
• Take 100% Responsibility for Your Life
• Practice Persistence
• Clean up Your Messes and Your Incompletes
• Face What Isn't Working
• Just Say No!
If you read these chapters only, you'll feel 10 times better than if you hadn't — trust me!
Happy New Year!!!
Carlos Pichardo.
CAP Real Estate, LLC.
Your Home Sold Guaranteed!